The Via Aeterna – Music festival at Mont-Saint-Michel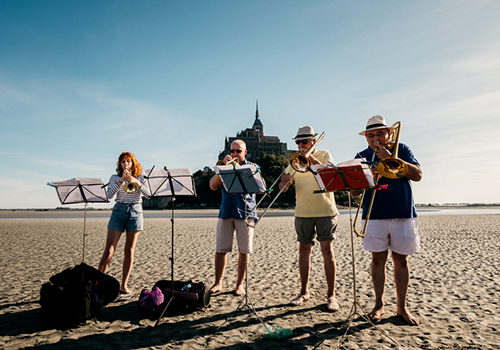 In 2017, Bayard created the Mont-Saint-Michel and bay area music festival in partnership with the Manche departmental council, the French national monuments centre, and René Martin (the artistic director of the festival and creator of the 'Folle Journée de Nantes' classical music festival) and his organisation, CREA. Musical ensembles from around the world come to this event, giving the festival an eclectic atmosphere, with music retracing the history of Mont-Saint-Michel from the Middle Ages to the modern-day.
The first three days of the festival take place in twelve villages in the Manche département: Avranches, Ardevon, Bréville-sur-Mer, Carolles, Fleury, Genêts, Granville, La Lucerne d'Outremer, Mortain-Bocage, Pontorson , Saint-Pair-sur-Mer, and Villedieu-les-Poêles-Rouffigny. The festival closes with a musical climax in the superb setting of the Mont-Saint-Michel abbey which opens its doors to the festival for a full day of music.
©Credit (photo): CIRIC – Jean-Matthieu Gautier
The Children's Live Magazine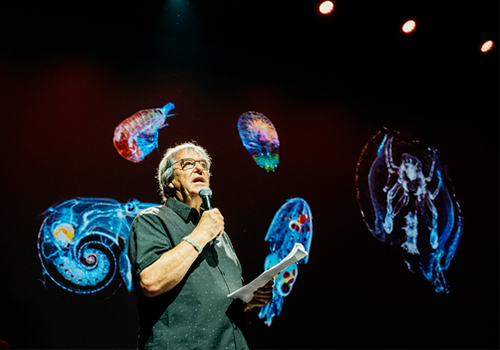 'What if we created a 'living' newspaper? A review containing true stories, for and with children between 7 and 12 years old, an age when everything seems new and interesting…' In 2017, Bayard and Live Magazine created a special version of this 'living newspaper' just for children (and their parents). It was a show where journalists, illustrators, authors, photographers, artists and children followed each other on stage to tell stories, almost like turning the pages of a magazine. It was a succession of poetry, jokes, photographs, sound, and even a 'real-life' imaginary character appeared on stage. So, what exactly is a live magazine for children? A talk for 7 to 12-year-olds? A show? A real-life revue? Yes, all of these!
Several editions of the children Live's Magazine take place every year, in Paris at the Porte-Saint-Martin theater and the Casino de Paris, and in Brussels.
©Credit (photo): CIRIC – Jean-Matthieu Gautier
Le Pèlerin's 'Grand prix du patrimoine' ('Grand Prize for French heritage')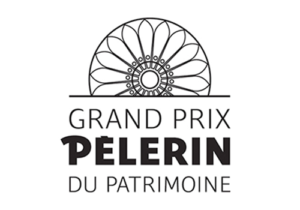 Since 1990, Le Pèlerin's 'Grand prix du patrimoine' has marked nearly 250 projects, ranging from work on churches, paintings, monuments, wall paintings throughout about twenty regions of France. It has also helped to solicit the professional services of a host of young restorers and craftspeople. The competition is intended to encourage and help to restore France's cultural and religious heritage.
'Heritage is living matter. Tin pipes, pigments of murals, and slabs in churches all have a human story to tell. Our stories are part of our heritage. If we neglect the values in our history and allow memories from the past to fade away, we too run the risk of dying out. If, however, we can save a piece of work from oblivion, this connects and invigorates us.' Catherine Lalanne, editor-in-chief of Notre Temps.
'Les Héros de Notre Temps' (The heroes of Notre Temps')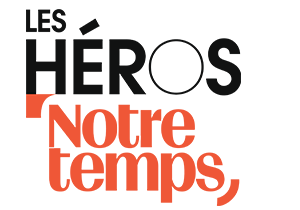 In 2011, Notre Temps created the 'Héros de Notre Temps' prize which every year honours five associations and one innovative company which are active in the so-called 'silver economy'.
The jury, made up of former winners and journalists from the editorial board, focusses attention on committed and humanist associations which are recognised in their sector, but are often largely unknown to the general public.  Despite their limited means, these men and women are very enthusiastic, and they are able to instigate change. They are ordinary, every-day heroes, and Notre Temps wants to support and reward them. Their actions, which are intended to help people of all ages and in all walks of life, may well motivate readers to follow their example.
Bayard Jeunesse at the Grand-Bornand 'Au bonheur des mômes' ('Kid's play') festival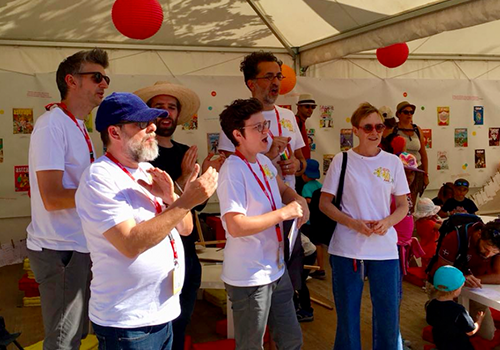 Bayard Jeunesse teams have been coming to the Grand-Bornard "Au bonheur des mômes" festival since 2017. Astrapi magazine celebrated its 40th anniversary on site in 2018, with workshops, an exhibition and even a show, before giving way in 2019 to the editors of the magazines Youpi and Images Doc.
'Au bonheur des Mômes' emerged in 1992 as the result of a collaboration between the Théâtre de la Toupine and the village of Grand-Bornand. Drawing on their respective experiences in terms of organisation and live shows, both groups drew up the framework which in their opinion would allow the festival to become a unique attraction in Europe. These included high-quality and resolutely artistic performances, respect for the general public, and a constant stream of ideas for new material. In the twenty-six years since it first began, the festival has won over a large and loyal audience, and today there are 90,000 festival-goers.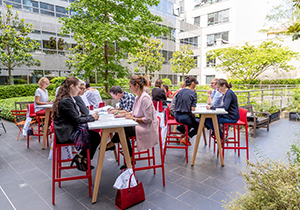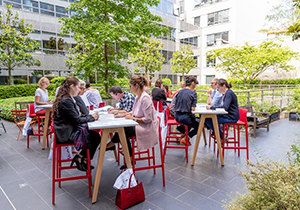 Since 2010, every year in June, Bayard organises a day when its employees have the opportunity to step back and think about the company, share their ideas in discussions, and demonstrate their creativity in an attempt to consider the future of the company.
During this day, none of the Bayard employees works at his or her usual job, but instead spends the day working where he or she wants, choosing to take part in workshops, think-tanks, talks, performances, and so on.
This day is an opportunity to be part of a continuous process of change within the company, with important questions being asked, and new ideas and future perspectives to consider. It is an occasion to explore new elements which have emerged in Bayard's sectors of activity and professions, including the presence of committed individuals outside the company (but not necessarily unknown to Bayard) who are experts, and who may be sources of inspiration. This day is also the opportunity to discuss current Bayard projects as well as past and future ones, and ultimately for everyone to imagine what the company of tomorrow could look like.
These June days are the culmination of the Bayard 'university' year. For the past twenty years, throughout the year, two to three times every month, Bayard's in-house university programmes talks, workshops, work and research groups, training modules and seminars where people can discuss and exchange in-house and external knowledge and ideas. As a result, proposals are put forward around important, topical subjects which resonate with events in the company or with expectations and changes in Bayard's clients, and in society in general.
©Credit (photo): CIRIC – Frédéric Albert