Books
Bayard Éditions (Religion and Human sciences)
Every year, Bayard Éditions publish more than 70 new books, essays and documents about religion and human sciences ranging from spirituality, to the history of religions, ethics, society, philosophy, history, and so on.
Éditions CRER-Bayard (Spiritual awakening, catechism, religious culture)
Spiritual awakening for young children, catechism, religious culture, contemplation, training and in-depth study: Éditions CRER-Bayard offers the best books about proclaiming and deepening one's faith to everyone, regardless of age, by working closely with those actively involved in parish life, schools and dioceses.
Children's book
Bayard Éditions Jeunesse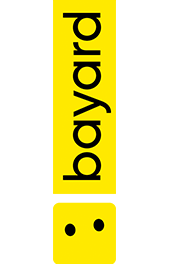 Bayard Éditions publishes more than 400 new books for children every year. These include large format books, books for toddlers, factual books, fiction and literature, and comic strips. The diversity of the catalogue, its collections and well-known successes (including Petit Ours Brun, J'aime lire, Tom-Tom et Nana, Chair de poule, La cabane magique, L'Héritage, Miss Peregrine, Le Manoir, and mythology sagas) illustrate Bayard's commitment to reading and remaining accessible to all readers by publishing the best children's literature available, either in paper form or digitally.
Éditions Tourbillon

Éditions Tourbillon was created in 2002 and bought by the Bayard Group in 2017. It completes Bayard's catalogue for very young readers, introducing them to factual books and humour, favouring books where children play an active part and where children are often the central characters in the books. Tourbillon puts emphasis on poetry, imagination, and the awakening of the aesthetic senses. Its books range from fabric books for toddlers to comics for older children. Tourbillon has made the choice of clear and varied editorial categories to appeal to all young age groups.
BD KIDS Label (Bayard and Milan)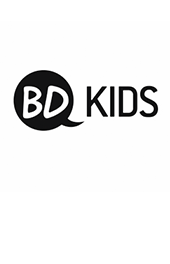 The BD KIDS collection was launched in March 2011. It quickly became a great success with its readers (7 to 13-year-olds), largely because of several of its very popular series, such as Ariol, Anatole Latuile, Avni, Émilie et Margot and La Cantoche, as well as other characters from magazines published by Bayard and Milan. In 2016, Mini BD KIDS joined BD KIDS, adding comic strips for toddlers (3 years and up) to the offer. Today, BD KIDS publishes about fifty new books every year, and has a catalogue with 150 titles.
Bayard Jeux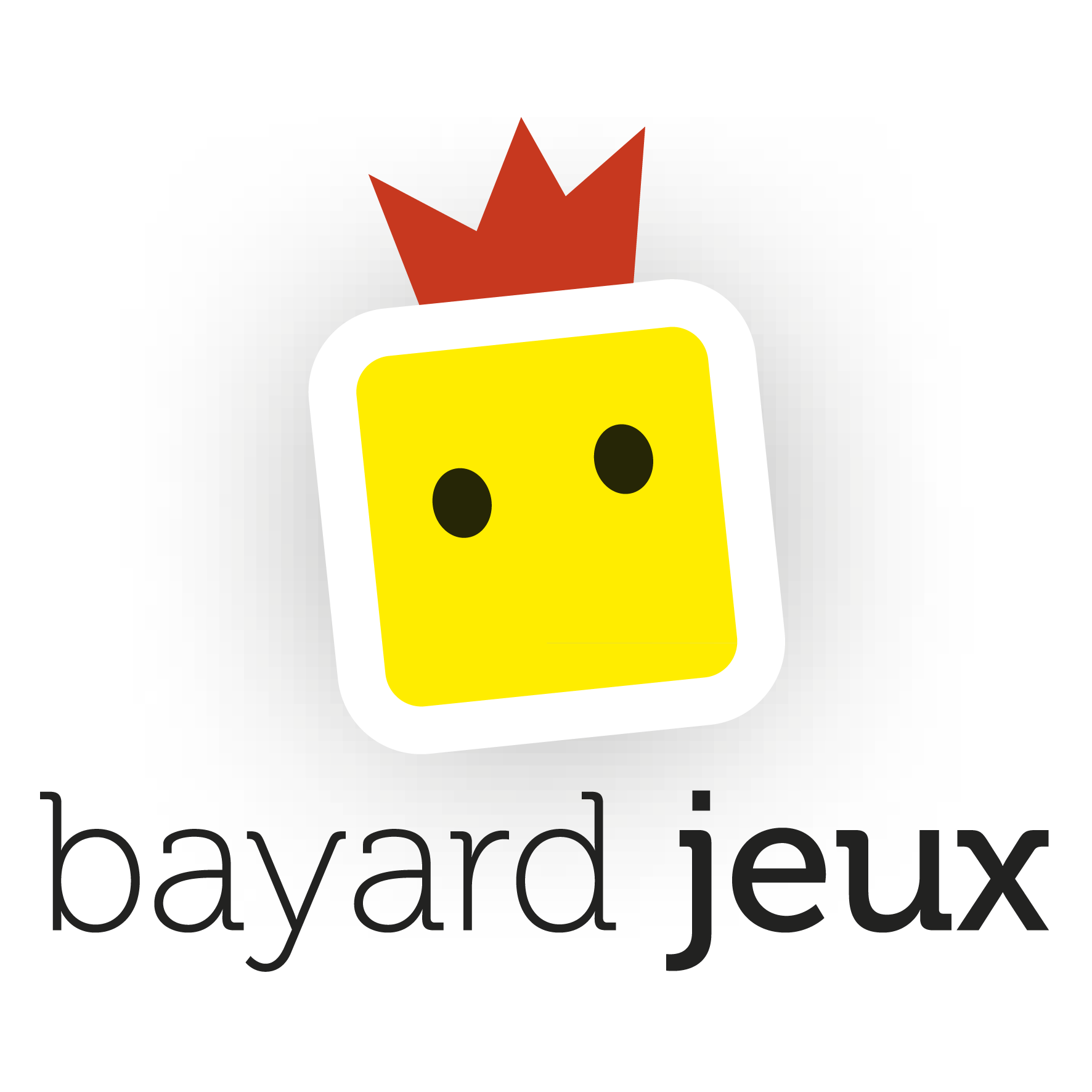 Bayard Jeux was launched in 2017. It provides a range of games which are inspired by Bayard, Milan and Tourbillon publications, including fun, easy, educational board games (such as lotto, puzzles, and memory games). Bayard Jeux is as demanding about the quality of its objects (their appearance and manufacture) as it is about its paper-based products. These games enable children to develop their skills and spend quality family time. The Bayard authors, designers and illustrators have made full use of their imaginations to open up new horizons to children.
Éditions Milan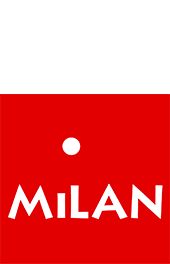 Milan publishes innovative books for all ages. It has a catalogue of approximately 300 new publications every year which include emblematic collections of factual and reading books. Éditions Milan has books for young children: touch-and-feel books ("Contes et comptines à toucher"), large picture books, learning-to-read books, and activity books ("Copain", "Contes et comptines à écouter", "Mes P'tits docs", "Mes p'tits contes", "Milan Poche Benjamin", "Mille ans de contes"). It also has books for older children ("Les Goûters philo") and teenagers, including novels which have become 'must-haves', such as the Gemmes trilogy, and books written by Malorie Blackman, Joëlle Charbonneau and Leigh Bardugo. There is an array of publications for children to discover and understand, and simply to let their imaginations run wild !
International
In China, in 2017, Bayard and Trustbridge Global Media created Bayard Bridge, based in Beijing. The publishing house produces about one hundred titles for 2 to 12-year-olds as well as apps from the Bayard, Milan and Tourbillon catalogues.
In North America, Bayard is in the religious publications market due to its two well-known publishing houses, Novalis in Canada, and Twenty-third Publication in the US. It is also present in the children's publication market in Canada because of its subsidiary Bayard Canada Livres. Finally, in the US, the large, illustrated Tourbillon books are published under the label Twirl, in partnership with Chronicle Books.
As well as its publishing houses outside France, Bayard created a number of partnerships with leading companies in the book industry, and has 1.2 million works printed as joint international publications, as well as numerous press licences.
Sales of rights (press and publications)
As well as its publishing houses in the US, Canada and China, and its North American label Twirl, Bayard has various catalogues which exist in nearly 50 countries having been translated into more than 50 languages. Bayard is represented at well-known international book fairs such as Frankfurt, Bologna and Shanghai. With more than 1.2 million jointly published books, Bayard has made a number of partnerships in different countries in the book, press, and digital sectors.
Our most important partners are Chronicle Books (US), Planeta (Spain), Panini (Italy), Woongjin (Korea), WPG (Belgium), Editorial Casals (Spain), Il castello (Italy), Ediciones SM (Spain), Shogakukan (Japan), Ronshin Group (China), Zhejiang Juvenile and Children's Publishing House (China), and AST (Russia).
Contact :
International Rights / Droits internationaux
Groupe Bayard – Paris Office
18 rue Barbès – 92128 Montrouge Cedex – France
+ 33 1 74 31 59 19
Contact: https://bayard-rights.com/contact-us
Bayard International rights website