Bayard's history: a cultural adventure through the centuries
Bayard's history is also the history of our readers. For decades, the company has formed close ties with them, embracing their wealth and diversity. Our publications grew from this constantly renewed relationship, and it is because of this bond that we are able to reinvent ourselves.
The following are key dates in Bayard's history: the history of our past and the history we are still writing today.
1988
The boom in children's publications: from Bayard Poche to BD Kids
In the middle of the 1980s, Bayard seemed poised to close its 'Books' sector because the future looked uncertain. In 1988, in a last-minute change of events, it was decided to continue to develop children's paperback book collections because of the success of Les Belles Histoires, J'aime lire and Je Bouquine publications. The Bayard Poche collection was launched in 1989, and was clearly a great success. The Chair de poule series, written by R.L. Stine (whose rights were bought for publication in France), was extremely popular among young readers, and this contributed to the huge and unexpected success of Bayard Poche. Simultaneously, other similar collections were developed to such an extent that Bayard Éditions quickly positioned itself as one of the leading publishing houses for children's books in France. Having bought Milan in 2014 and Éditions Tourbillon in 2017, Bayard Group consolidated its position in the market for children's publications and enriched its catalogues, especially with the addition of BD Kids (in 2011) which is a joint project between Bayard and Milan.
1977
Spreading its wings: Bayard's international growth
The end of the 1970s and 1980s were marked by the Group's overseas development. Between 1977, when its first international subsidiary was created in Hong Kong, and 1989, when Bayard Presse International was created, the Group made acquisitions and partnerships on the five continents. Little Red Apple in Hong Kong (the Chinese version of Pomme d'Api) was the first link in the chain which extended across Europe, Asia and North America, where Bayard created a significant beachhead. Bayard Inc. (US and Canada) soon became an important structure, publishing a number of magazines and books, mainly in the religious sector in the US, but also in children's books and publications for the retired in Canada. Apart from children's publications and numerous versions of Pomme d'Api, Bayard proved to be a step ahead with its magazine Notre Temps due to a little-known concept whereby it created different editions of the magazine under the title Plus in Europe and North America. In France, in 1987, Bayard launched the magazine Prions en Église under licence from Novalis (the Canadian publishing house). The growth in circulation of this publication, unique of its kind (a monthly, pocket-format booklet using newsprint paper) was spectacular. Today the Prions en Église/Living with Christ collection is published and distributed in France, Africa, North America, the Philippines and India.
Today Bayard's international activities account for approximately 20 % of the Group's turnover.
1969
La Maison de la Bonne Presse becomes Bayard
After Pomme d'Api, Notre Temps was the last publication published by La Maison de la Bonne Presse. In 1969, the company realised that the justification of its name 'Bonne Presse' was no longer representative of society at that time. Consequently, it changed its name, and chose instead to take the name of the street in which its offices were located, in Paris' 8th arrondissement. There was no break in continuity, and a second phase in the company's history started, different from the first, with Bayard Presse, and later Bayard.
1968
An emerging new sector: the creation of Notre Temps
In the 1960s, Bayard experienced a new creative spurt, prompted by social and cultural changes in society leading to the renaissance of children's publications and the creation of publications for the retired. In the spring of 1968, while young French students were demonstrating in the streets, Notre Temps, the magazine 'forbidden for people under 50' was launched. Despite a slow and bumpy start, its founder, Roger Lavialle, made sure that it maintained its course, and today its success is proof of its durability. Notre Temps has the largest circulation of all French magazines (monthly publications sold from newsstands) and, with its Internet website notretemps.com, has a readership of nearly 5 million people.
The magazine has diversified with the creation of Notre Temps Jeux and Tempo Santé in France, and international versions in Belgium, the Netherlands, Germany (called Plus Magazine) and Canada (Bel Age Magazine and Good Times).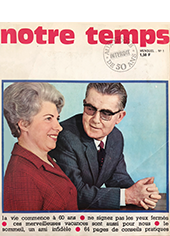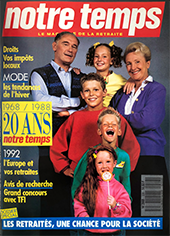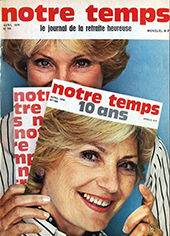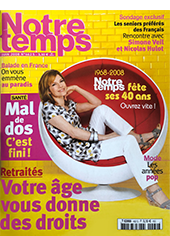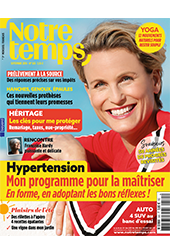 1966
Pomme d'Api: when a magazine for 'little' children is not a 'little' magazine*
More than fifty years ago, when the magazine for young children, Pomme d'Api, was created, the famous educator Maria Montessori was at the forefront of the editor's mind. At that time, creating a magazine for children who did not yet know how to read was considered a gamble. This magazine directly drew inspiration from the new schools of thought at that time, encouraging quality time and physical closeness between parents and their children: Pomme d'Api is intended to be read to one's child sitting on one's lap. The magazine quickly proved to be a tremendous success. The first issue, in 1968, sold 40,000 copies, and, a year later, monthly sales reached 100,000, with children impatiently waiting to read about the magazine's characters, David and Marion. These were the first characters in the magazine, but others soon joined them. Petit Ours Brun first appeared in Pomme d'Api in October 1975. Petit Ours Brun reminds readers of the emotions of one's 'firsts' in early childhood (first steps, first tooth, etc.), and has stood the test of time. Every month, with its colourful illustrations, pertinent texts, and the creativity of its activities, Pomme d'Api lets its readers know the blessings of being a child. This is why parents today have a 'soft spot' for this magazine which never grows old, and was the first in a line of many such magazines – with more to come – for all ages and all tastes.
* This phrase would be the guiding light of the founding Pomme d'Api writing team throughout the 1960s. They would continue to make a point of paying as much attention to the visual and graphic quality of the magazine as to the written sections. Today, this phrase is still the leitmotiv of the creative teams in all of Bayard's publications, from Popi to Phosphore.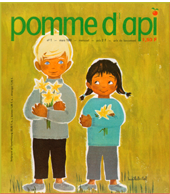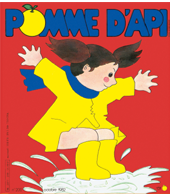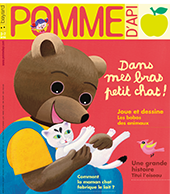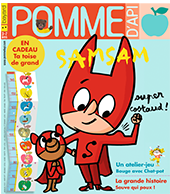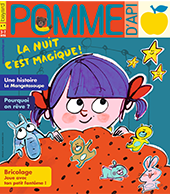 1889
The company, which gradually grew and created its own printing works, registered a corporate name, and became known as La Maison de la Bonne Presse.
1883
Creation of the weekly newspaper La Croix: defending the Church and promoting discussion
Whereas the Third French Republic emerged under an anti-clerical banner, the Assumptionists, ten years after the creation of Le Pèlerin and without financial means, launched a daily newspaper, La Croix, in June 1883 as an agent to defend the Church. At a time in history when instability was endemic, such daring could easily degenerate into excess, and this was no exception. In Bayard's enthusiasm to rally behind a just cause, grave errors were made: the influential role which the press played in the miscarriage of justice in the Dreyfus Affair at the beginning of the 20th century remains etched, painfully, in Bayard's memory. Today, La Croix affirms its Christian identity but refuses to let this sole feature define the newspaper, and instead, clearly shows its desire to be a forum for sharing ideas where different opinions can be voiced and discussed in a climate of mutual respect.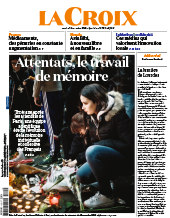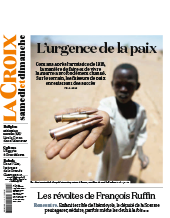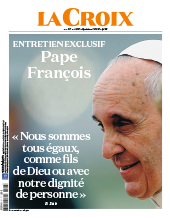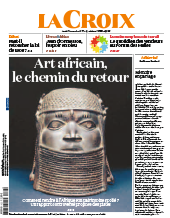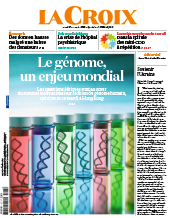 1873
Creation of Le Pèlerin, Bayard's founding publication: when a newsletter becomes a weekly news magazine
Bayard's founding activity was not in the print sector, even though in the 19th century the future of the printing industry was promising. In the beginning, the Congregation of the Augustinians of the Assumption (Bayard's current majority shareholder) had a travel business which operated very successful large-scale pilgrimages to Lourdes and the Holy Land. This success encouraged the Assumptionist fathers to look further afield, and to create a General Council of pilgrimages, and, in order to inform clients, they edited their own newsletter, Le Pèlerin. With the pilgrimages organised by the Assumptionists (which have continued ever since), this era marked a new adventure into the print sector, with the creation of the Maison de la Bonne Presse, and, later on, Bayard. It transpired, from the experience of Le Pèlerin, that the print sector had its own way of working: it created a community of readers and relationships based on trust, and broadened the vision of the world and aroused curiosity. Le Pèlerin rapidly became a family review whose circulation reached several tens of thousands of copies, growing to hundreds of thousands, and finally, in 1932, 1.2 million copies.
From printed pictures to the cinema…
Drawings, pictures, and photographs (including colour ones in 1996) quickly filled the pages of Le Pèlerin. It became obvious that pictures were as powerful a means of communication as the written word. As soon as it was possible for pictures to be animated, Bayard started making light projections and then projections in cinemas, and even went as far as manufacturing its own projection equipment, such as the 'Bonne Presse' and the 'Bayard'. This prompted Bayard to launch a new publication in 1903, Le Fascinateur, the first French review about cinema. The advent of talking pictures and exorbitant production costs put a drain on the cinematographic future of La Bonne Presse. Bayard's audio-visual production activities did not re-emerge until the end of the 20th century, with the creation of Bayard's children's publications sector and the print characters Petit Ours Brun, Tom-Tom et Nana, SamSam, and Ariol.